Solar PV - generate your own electricity

Solar panels can be used to generate electricity which can in turn be used to charge batteries for off gird installations or indeed feed back into the national grid via grid tie inverters. All of the components we supply are from industry leaders - helping to ensure that you'll still be receiving free power for many years to come.


Remember - we ship internationally and you can arrange this for most destinations through our online store.



Victron Energy BLUE SOLAR PV Panels and charge controllers

Victron Energy solar panels are available in both monocrystalline and polycrstaline PV Panel types, with both 12 volt and 24 volt panel options. Panels sizes range from 30 watts to 280 watts providing enough power for motorhomes right through to off grid homes.

Covered by a limited 25 year warranty on the output and a 2 year warranty on manufacturing defects.


•
Excellent output in low light and high sensitivity to light across the full spectrum
•
MPPT - Multi Point Tracking on some charge controller models providing up to 30% more output
•
Pre-wired quick connect solar cable system
Kyocera solar PV Panels
Kyocera are a well established manufacturer of solar PV panels and are one of the few that can say they've been around longer than their 25 year year warranty. Their exhaustive research and development of new production processes means they are one of the leaders in their field. Panels are available in the 12 to 24 volt range with power output from 30 to 235 watts.
•
Cells are protected against the harshest weather elements
•
High yields with around 16% efficiency on some models
•
MCS approved panels are available.
•
Some models have quick connection using pre-assembled solar cables and multi connection plugs
Have a solar panel array but need a charge controller? No problem, we can help!



Part of Island Energy Solutions Limited, Registered Company Number NI 073683


---
| | | | |
| --- | --- | --- | --- |
| About Leisure Batteries Ireland | | | |
| | | | |
| | | | |
| | | | |

Trade and retail customers welcome.
We are VAT registered - valid VAT registered businesses in Ireland do not need to pay VAT on purchases from Leisure Batteries Ireland - contact us for more details.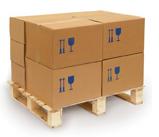 Leisure and Deep Cycle Batteries for caravans, motorhomes, boats, electric vehicles and off grid systems

---
We accept orders from retail, trade and the Public Sector