CTEK Multi XS7000
MULTI XS 7000 is a charger that provides complete battery care for those needing to charge normal size and slightly larger batteries, for example, in caravans, boats and cars.
It is fully-automatic with unique 8-step charging that supplies 7 A and which is suitable for 12 V batteries between 14-150 Ah and is suitable for maintenance charging up to 225 Ah.

MULTI XS 7000 analyses whether the battery can accept and retain the charge, it removes harmful lead sulphate crystals, charges quickly and efficiently and automatically switches to maintenance charging when the battery is fully charged.
MULTI XS 7000 has a practical Recond mode that balances the acid concentration in deep discharged batteries. It features a special cold mode to give optimal charging on cold winter days and to demanding AGM batteries (type Optima).

Supply mode allows the charger to be used as a power supply if you need to disconnect batteries from the vehicle. It is fully protected from producing voltages that can damage the vehicle's electronics. It is also non-sparking and features reverse polarity and short circuit protection. MXS 7000 comes with a five year guarantee.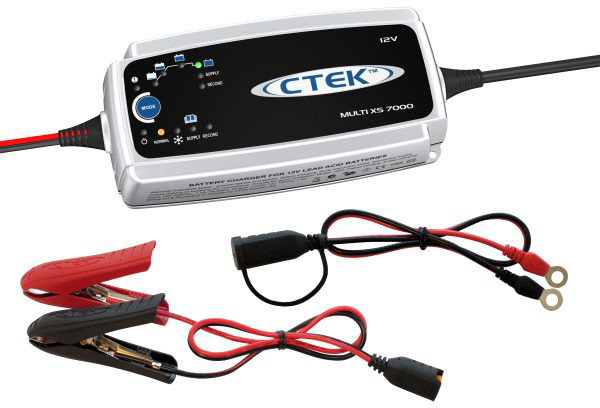 Model

Input voltage

Output voltage

Charging current

Ripple

Ambient Temperature

Charger Type

Batteries

Battery size

Dimensions (L x W x H)

Insulation

Weight


MULTI XS 7000

220-240VAC, 50-60Hz

14.4V, 14.7V, 13.6V/Supply, 16V/Boost

7A

Max 150mV rms, 0.3A

-20°C to +50°C, output power is reduced automatically at higher temperatures

8 step, fully automatic switch mode with pulse maintenance.

12V lead-acid batteries (Wet, MF, AGM, Calcium/Calcium and GEL)

14-150Ah (14-225Ah maintenance charging)

191x89x48mm

IP 65

0.8kg
Part of Island Energy Solutions Limited, Registered Company Number NI 073683


---
| | | | |
| --- | --- | --- | --- |
| About Leisure Batteries Ireland | | | |
| | | | |
| | | | |
| | | | |

Trade and retail customers welcome.
We are VAT registered - valid VAT registered businesses in Ireland do not need to pay VAT on purchases from Leisure Batteries Ireland - contact us for more details.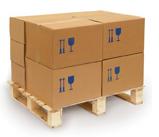 Leisure and Deep Cycle Batteries for caravans, motorhomes, boats, electric vehicles and off grid systems

---
We accept orders from retail, trade and the Public Sector